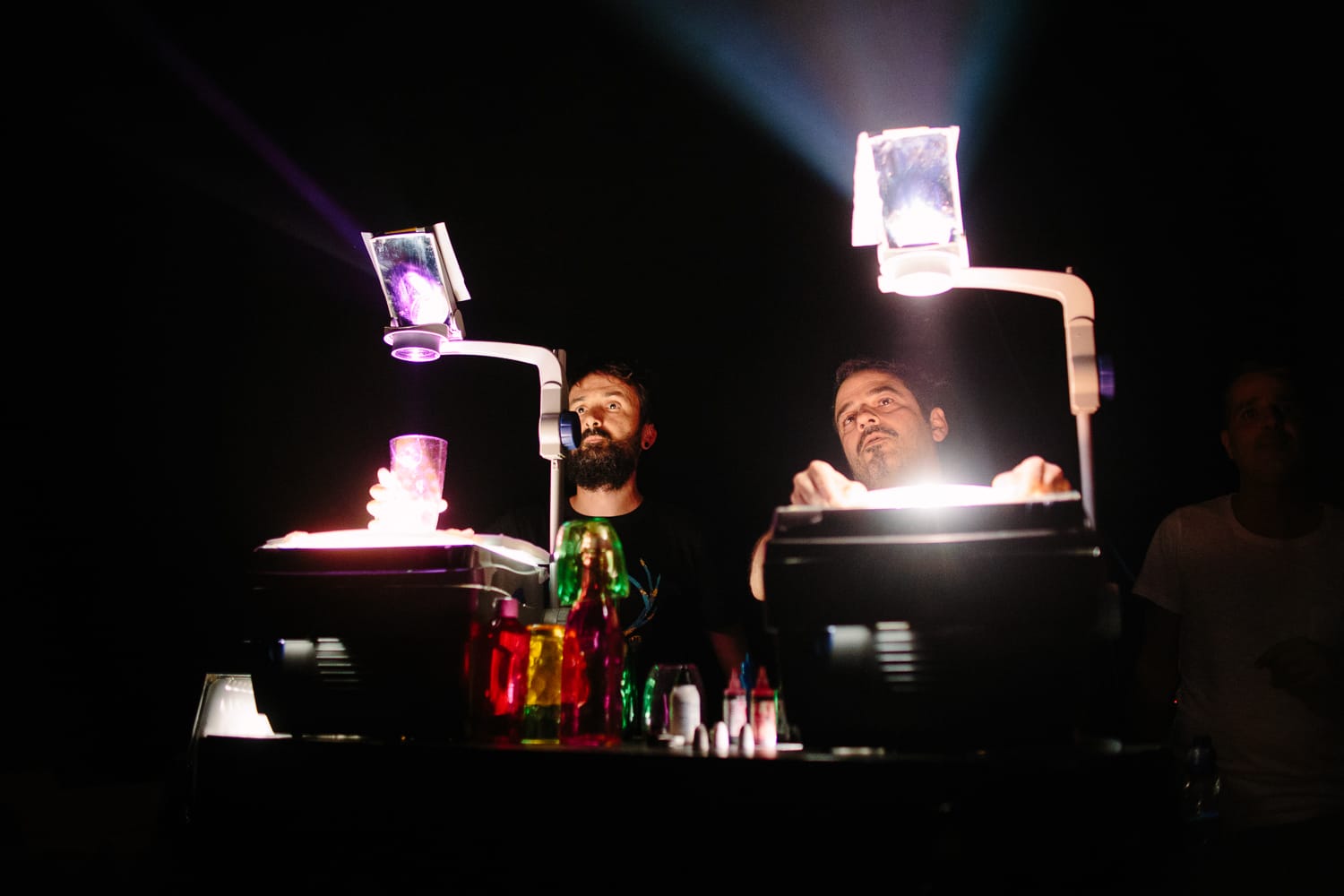 Liquid Sky Analogic is a collective from Málaga. Formed by visual artists Jorge Luque, Javier López and Nuria Luque.
The "liquid light show", started in the psychedelic era, has been a source of inspiration to continue exploring new possibilities in visual art.
For more than a decade they have maintained a clear commitment to the use of analogue formats in real time, through the use of slide projectors, overhead projectors, and more recently the use of cameras, generating different visual spaces through optical-luminescent experimentation, which induce the viewer into an almost hypnotic state.
Liquid Sky Analogic have participated in Malaga, in editions of the Transdisciplina festival, NolaptopFest, MAF, Noche en Blanco (2016), as well as in the Auditorio Museo Picasso, La Térmica (2021), La Casa Invisible, Museo Thyssen and recently in the Festival Autoctonxs 2023, in the SOHO Theatre, El Limbo, Ciclo Experimental (2017) in Cordoba. Retroback Film Festival and Geopark Lights (2021-22) both events in Granada. As well as contributions in music videos for Las Flores no Lloran and Cravat.
instagram.com/liquidskyanalogic