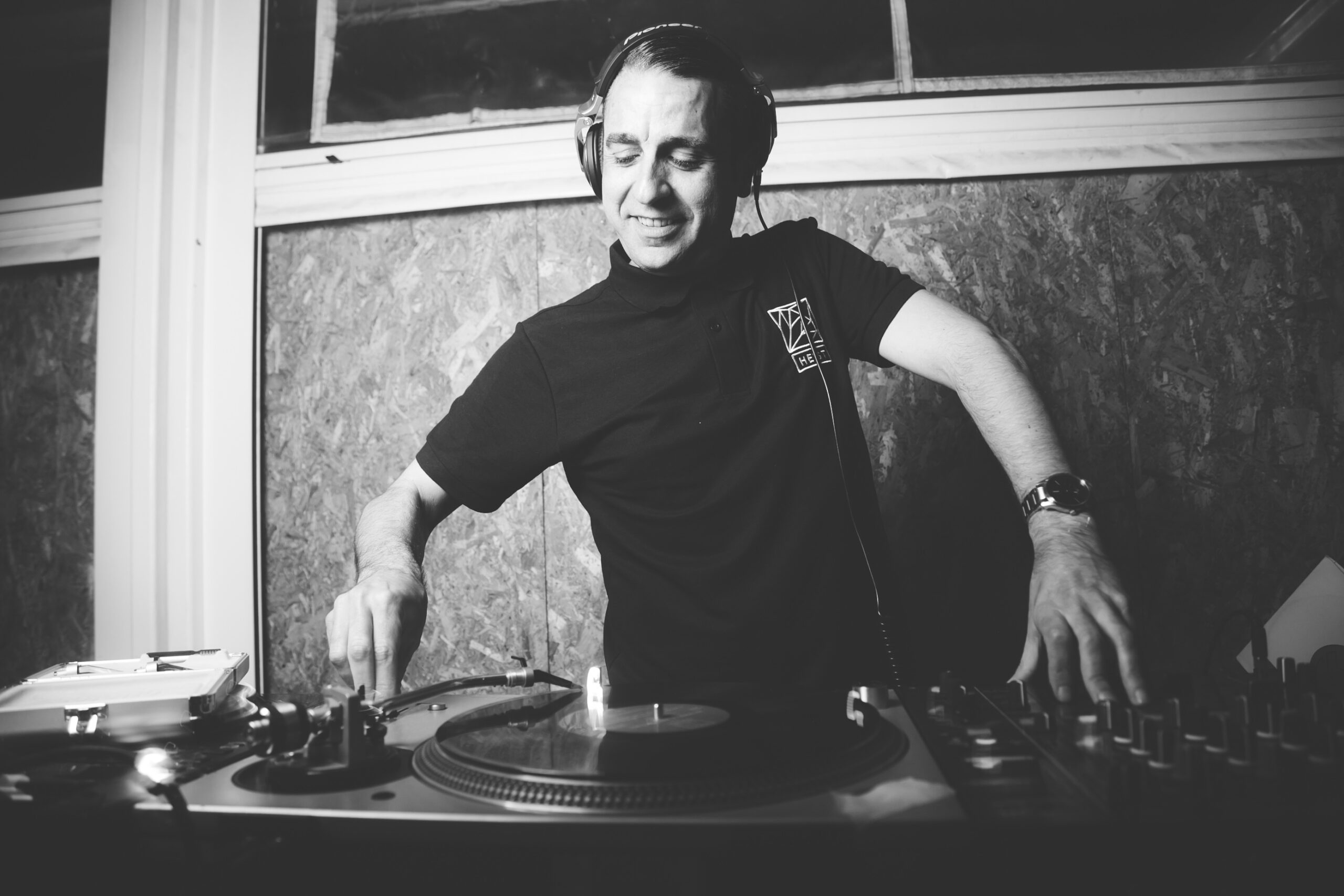 One of the most acclaimed DJ's and producers from Spain, Nacho Marco's rich musical history is evident in all of his productions. As comfortable creating a peak time acid number as he is rolling the depths of house, Nacho is clearly influenced by the early sounds of Chicago and acid house and always delivers a modern twist on what is a timeless sound. It's one thing to take influence from the past, but its quite another to ensure that you keep on pushing forward. 
He played Sonar more than 10 times, clubs like Fabric, The End, Egg (London), Sub Club (Glasgow), Redlight, Cafe de L ́ Arc, Wanderlust (Paris), Cocoon (Frankfurt), Prinzip (Munich), Propaganda (Moscow), Jakkata (St Petersburg), Ku De Ta (Bali), Adjara (Georgia), Colosseum (Macedonia), Row, The Loft, Moog (Barcelona), Deep, Goya Social Club, Danzoo, Goa (Madrid), Pacha, Space (Ibiza) and many more.
Nacho releases can be found on labels like Pacha Recordings, Kerri Chandler ́ s Madhouse, Josh Wink ́ s Ovum, Deep Dish ́ s Yoshitoshi, Classic, Freerange, Om Records, We Play House, Nite Grooves, Plastic City and on his own label Loudeast Records which he directs since 11 years ago. Remixer of Shakira, Fangoria, Groove Armada, Derrick Carter (Rednail Kidz), Marc Almond, Paul Hardcastle, Tony Lionni, Wally Lopez, Pezzner, etc. and he ́ s the producer of dream pop band Lost Tapes on renown Spanish indie label Mushroom Pillow.
At present he combines his work as Dj and producer with that of teacher at the prestigious Berklee College of Music – Valencia Campus, guest teacher in Berklee Boston, Roland Planet Milano, Amsterdam Dance Event and IMS Ibiza and Malta editions. Hé s also official artist, tester and demonstrator of Roland.
2022 is being a good year for Nacho as he's releasing "Last Night EP" by his techno- pop project Jet Hammer on Gerd Janson ́s prestigious label Running Back, second album "Concepts" by his ambient alter ego Diamont Dancer (alongside guitarist Pau Roca) via Canoa Snake Records and more new tracks on his own Loudeast Records imprint.