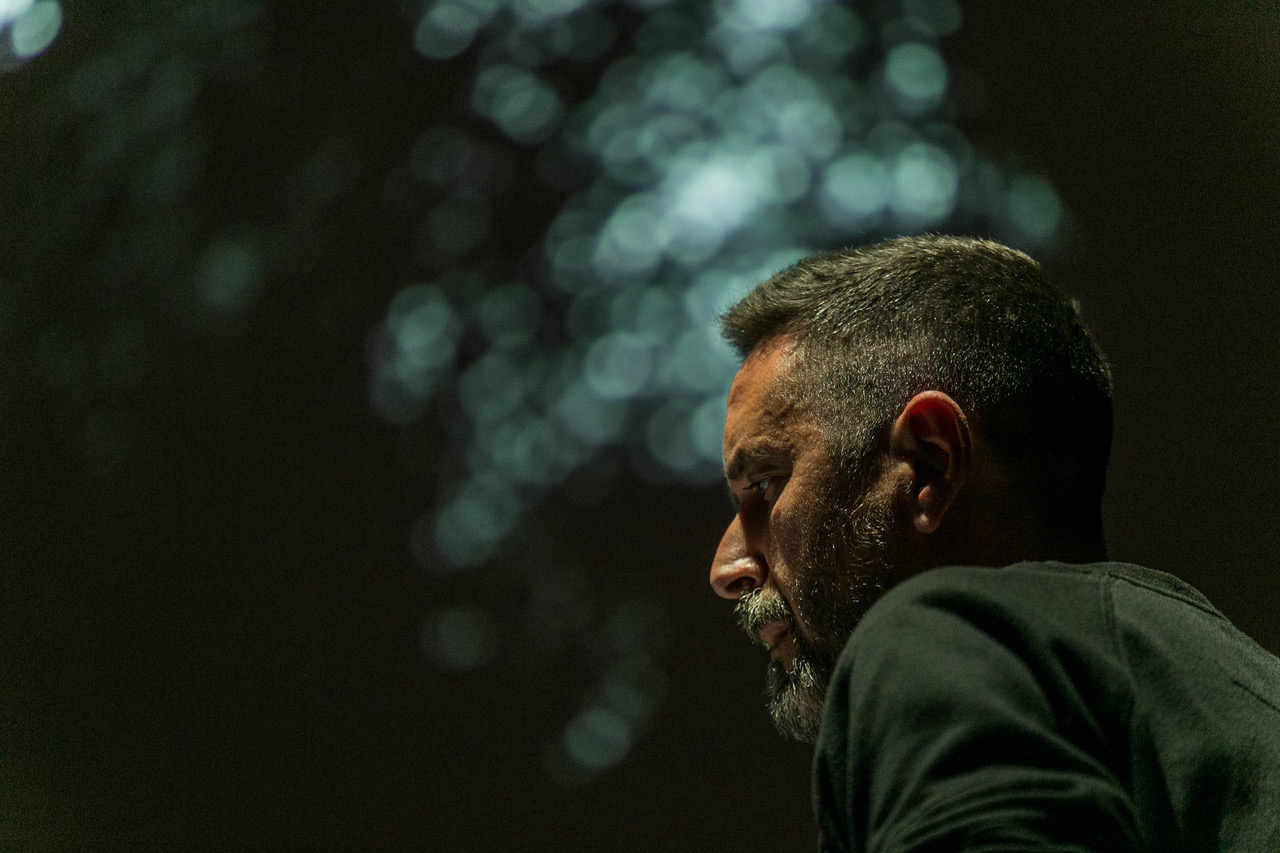 Sergi Palau is a visual artist from Valencia.
Co-founder of the NiñoViejo collective, member of the visual creation laboratory Radiante and artistic curator of the VOlumens festival in Valencia.
As Vj has participated in many festivals (Sónar, REC, Mapping Festival, Lunchmeat Festival, Observatori) and halt with musicians such as Felix Da Housecat, Roni Size, The Hacker, Alexander Kowalsky, Sascha Funke, Oscar Mulero, Dj Demons , Sven Vath, Richie Hawtin, and a very long etc.
With Radiante he has carried out projects such as design of stages and clubs, visuals and lighting installations. Among them, outstanding projects and video clips for Nacho Marco or the design and realization of the Renaixement light show, outstanding project of the 2016 edition of the Burning Man.