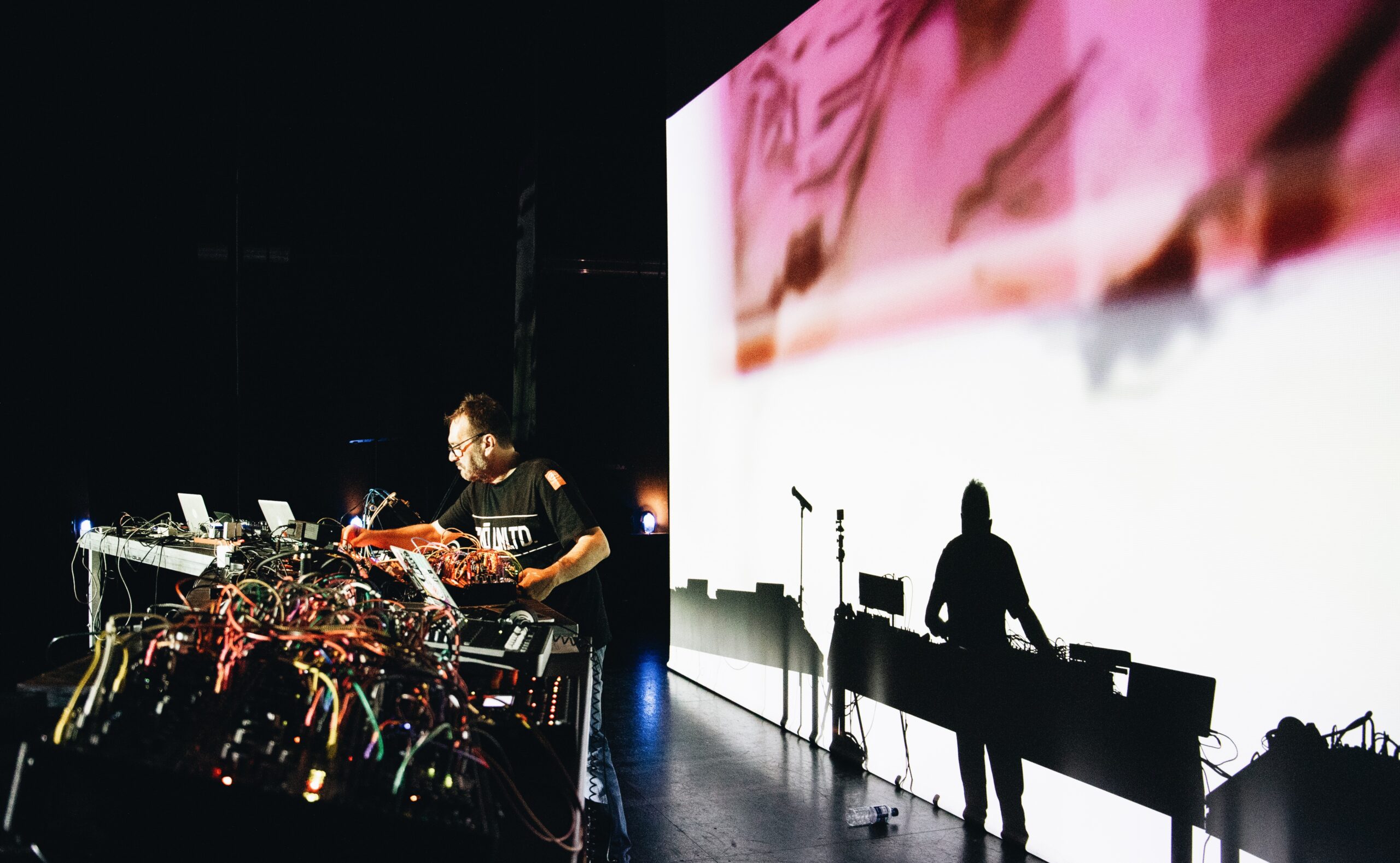 Since the 1990s, Chinowski Garachana aka Teslaradio has developed an intense and committed activity as a sound artivist and electronic explorer in various fields. He has participated in meetings, festivals and artistic events generally related to the territory and its spatial, social and sound dimensions. He was an active member of the free culture area of La Casa Invisible and the creation of its Medialab. He has curated the NoLaptopFest for a decade and is currently part of the Transdisciplina collective based in Malaga, Andalusia.
As a member of El sueño de Tesla he has given workshops, workshops and sound performances in Malaga, Seville, Granada, Cadiz, Cordoba, Almeria, Cartagena, Valencia, Madrid, Barcelona, Weimar, Toronto, Havana, Bogota and Rome.
Professor of the Master of Audiovisual Creation and Performing Arts at the UMA, associate professor at several universities in Spain, specialising in sound capture, sound editing and re-appropriation of public space. He has collaborated with the aural projects Radiolibre, Locus Sonus, Sonic Terrain, Green Field Recordings, La Escucha Atenta, Radio Aporee, the RRS of MNCARS, World Listening Day, Educación y escucha activa, Andalucía Soundscape and Cities & Memory.
Teslaradio recent publications
February 2019 "Esquizofonías" is the sonority resulting from a city split in two, above all, from the confused zone that remains between the two: white noise, dead city, traversed by an unrecognisable mass. Oigovisiones Label / CD Audio.
June 2020 "Noisescapes" selection of field works and sound pieces, special edition with Cd+booklet 20 pages with texts by more than ten collaborators. Oigovisiones Label / CD Audio.
January 2021 "Grains", an adventure from granular synthesis to noise and vice versa, granular synthesis as the origin of the species. Collaboration between Sevendipia Records from Barcelona and Oigovisiones Label from Malaga / Cassette K7.
November 2021 "Grains, Remixes & Visuals", sonovisual remixes with the participation of more than twenty sound and visual artists. Oigovisiones Label + Sevendipia Records / USB Card.
March 2022 "Grains on the floor", 20 remixes oriented to the dancefloor made by electronic producers and musicians from all over Spain, curated by Jordi Giraldez, co-produced and published with the Madrid-based label Toroide / USB Card.
January 2023 "Music for critters" collaboration on the work of experimental pianist Dode aka Carmen Morales Oigovisiones Label / Vinylo.